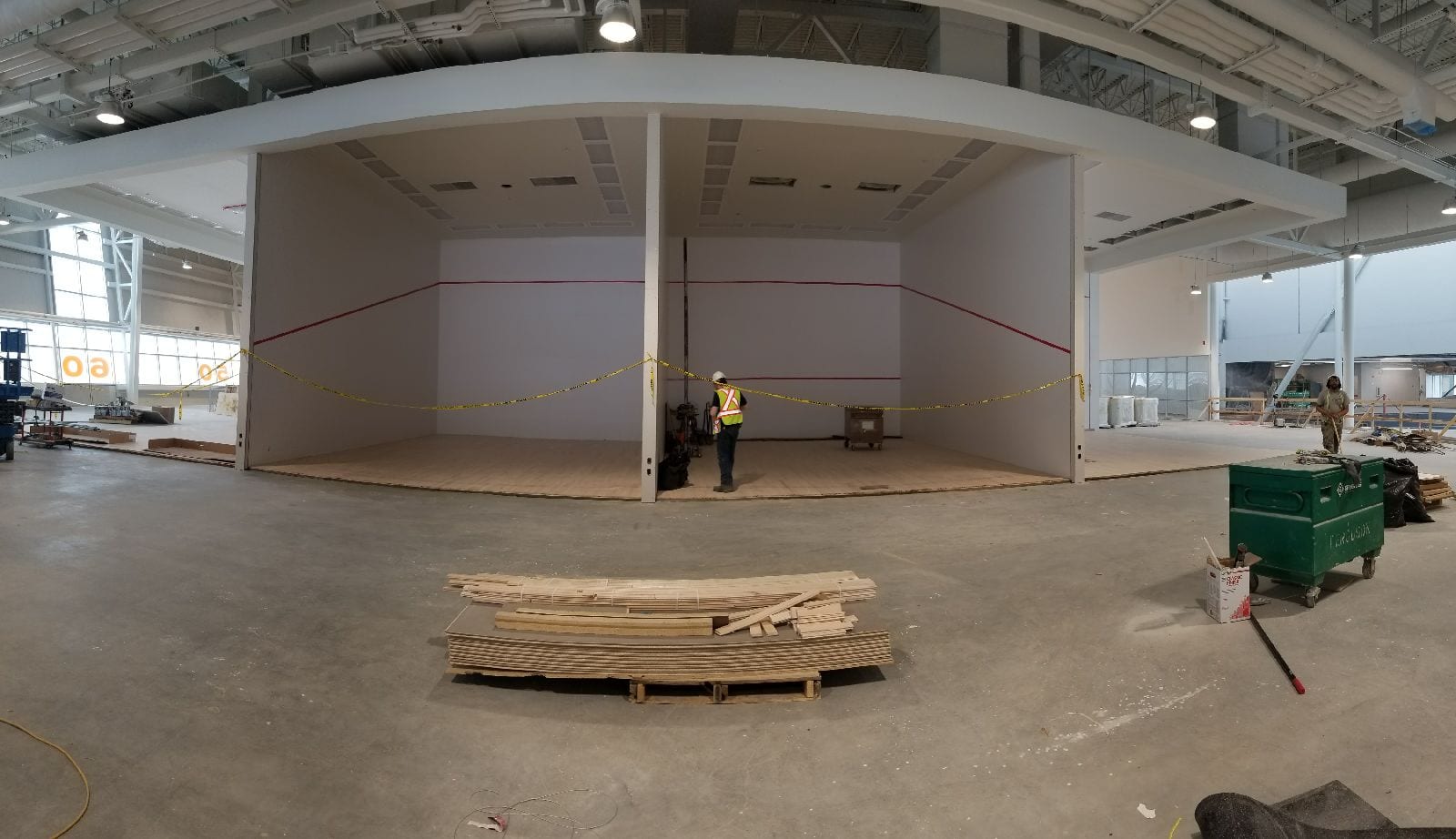 Squash Court Installation: Phase 1 – Red Deer, Alberta
The CRS / GSP team have have been on the road for the past few weeks in Red Deer, Alberta working on an installation of four squash courts in the brand new and under construction Gary W. Harris Canada Games Centre which will play host to the 2019 Canada Winter Games. We have just finished the first phase of the project installing the wooden wall panels and flooring and will be back in mid March to complete the installation which includes two full outer 18 FT glass walls.
CRS is a division of GSP and the go to supplier / installer of squash and racquetball courts throughout Canada with over 35 years of experience within the industry. We are very excited to be involved with this project and look forward to seeing the Canadian athletes performing on these courts in 2019!
Final project pictures will be added once the project is complete…